BIOGRAPHY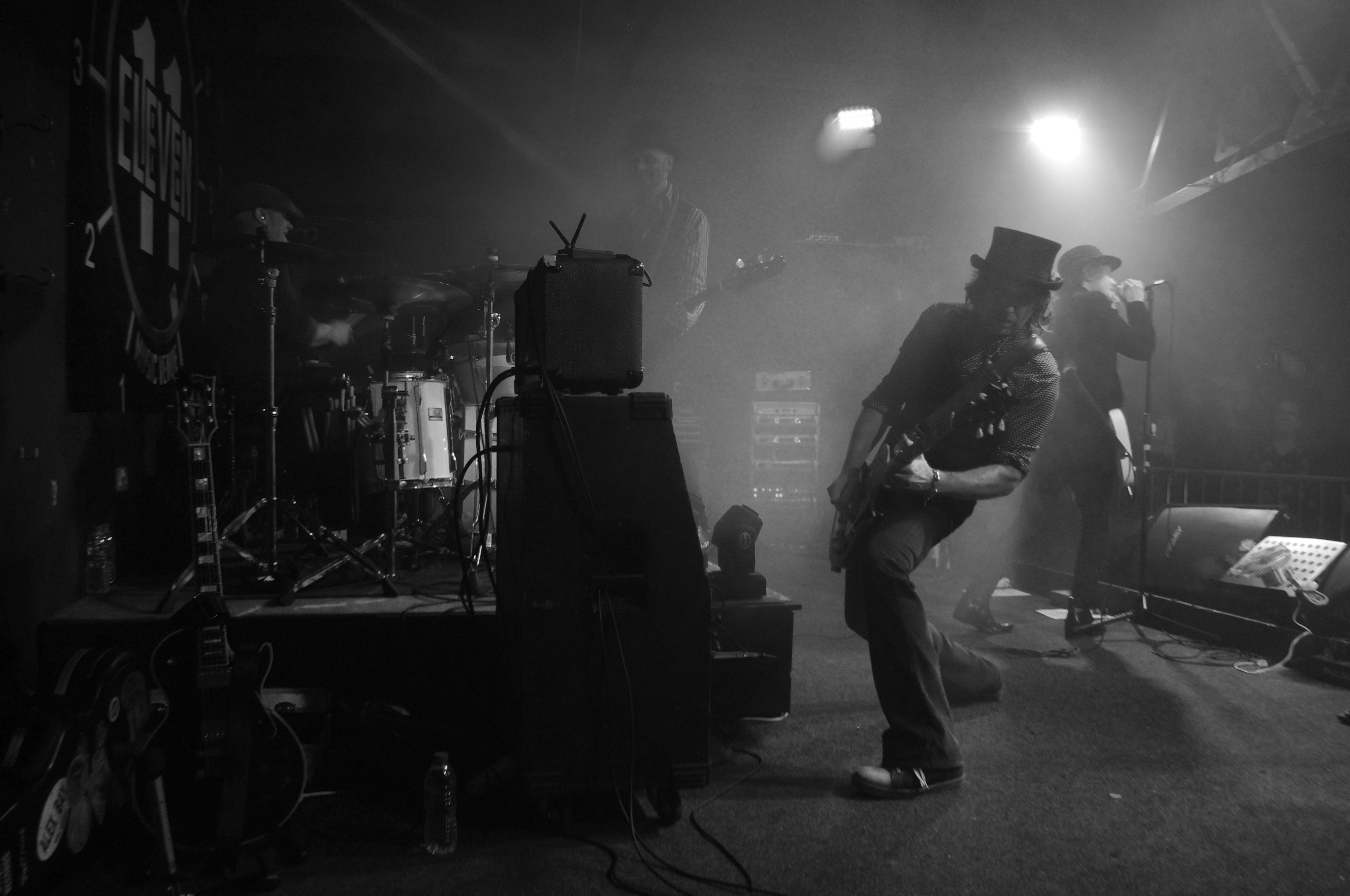 Chasing Heroes: The story of Last Great Dreamers
"I don't think we've ever truly belonged to anything." – Slyder, February 2015
What's in a name? For many artists, not much. Over time, the words that adorn the sleeve of their debut album drift from band name to brand name, the meaning – if there ever was one – consigned to history.  
Not so with Last Great Dreamers. 
Nearly three decades after they first got together, this British four-piece continue to dream big, making the type of classic-sounding, radio-friendly rock music that took their fancy as they were growing up. 
With their sleek, joyful guitar lines, twin-vocal harmonies and choruses that surf the original wave of glam, they're a band who blur the edges of power pop, new wave and good-time rock 'n' roll, belonging not to any scene but to their growing army of fans. 
1989-1993: "Must have fell from Heaven / Maybe I'm dreaming"
Originally known as Silver Hearts, the band formed in London in 1989 and proved a hit on the UK's underground sleaze scene.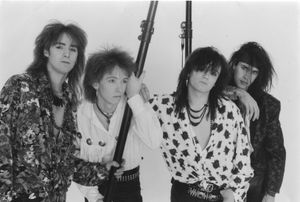 Taking influence from the Dogs D'Amour and Hanoi Rocks, their initial line-up – Marc Valentine (vocals/guitar), Slyder (guitar/vocals), Joolz Starr (bass/vocals) and Ginge (drums/vocals) – recorded a self-titled EP, the first of four studio demos that Silver Hearts would release on cassette. 
The early years of the band saw a handful of personnel changes, as the rhythm section played an improvised shuffle. 
When Joolz left in 1990, Boog took over on bass, before Dave Halley replaced him in 1991. That same year, Ginge left and drum duties were briefly fulfilled by Alan French, before Steve Grainger made himself at home behind the kit. But through it all, Silver Hearts' core – its songwriters, Marc and Slyder – remained solid. 
In 1993, as that songwriting edged towards the early '70s, the band gambled on a relaunch as Last Great Dreamers, before signing a deal with Bleeding Hearts Records, a subsidiary of Music For Nations.
Now decked out in smart but flamboyant tailoring – flared trousers, airplane collars and stack heels – the band were something of a fixture at London's legendary Marquee club, where they fine-tuned songs for what would become their debut album, Retrosexual. 
1994–1995: "Walked across this land / Chasing rainbows ain't so bad"
"All hail the new dandies of British rock," hollered a headline in Kerrang! ahead of Retrosexual's release in November 1994. The magazine's founder Geoff Barton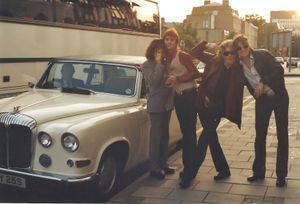 was a big fan, and for a short while, the band – now with a new bassist, Paul Harrison – seemed to pop up in every issue. 
They even appeared in the comic strip Pandora Peroxide, where they accidentally put the frighteners on New York punks D Generation; while in the real world they were seen redecorating the magazine's office after The Wildhearts had trashed it – a photoshoot that captured the band's cheek and against-the-grain charm. 
The following year, the Dreamers landed a nomination for Best New Band in the annual Kerrang! Awards, as well as support tours with high-profile US rock acts Warrant and Bang Tango. 
With a solid profile and an expanding fan base, they appeared to be destined for success. But then the tide began to turn. 
1996–1997: "Somebody tell me what's going on / My head is spinning; there's something wrong"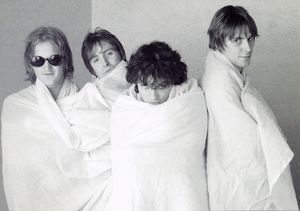 Feeling that they were getting little support from their record company, the Dreamers sought contractual freedom and started to court the music industry once again. They eventually found an ally in indie label X Records, who planned to take them to new heights. However, this deal fell through at the last minute, leaving the band despondent. 
By this point the Marquee, the band's spiritual home, had closed, taking what felt like a whole scene with it, and change was in the air once again. 
In 1996, with Britpop at its peak, the Dreamers decamped to Camden in north London, ditching the more flamboyant elements of their image in an attempt to focus attention on their songs, which were now stronger than ever. However, two name changes – initially to Jet, then Jet City – resulted in a depleted fan base, with many of the Marquee regulars unaware that the band were still around. 
Unlike their 1993 reinvention, this second attempt failed to find its audience. And in November 1997, the band decided to call it a day. 
1998–2013: "No more jokes and no parades / Close the door, put them away"
Over the next few years, songwriters Marc and Slyder continued to create music, albeit apart, until a catastrophic event – the suicide of the Dreamers' friend and manager Ray Ranjid – appeared to squash their ambitions for good.  
After Ray's funeral in 2003, the pair went their separate ways, with Marc starting a family in LA and Slyder setting up a shop in Somerset. 
In many ways, splitting up had meant growing up, and for many bands the story would have ended there, with its members drifting quietly into middle-age while the press cuttings yellowed. 
But in 2011, as fans on the internet started to reminisce about Last Great Dreamers, their comments caught the attention of Slyder, who nearly a decade on from his last contact with Marc was feeling nostalgic himself. 
A Facebook page about the band – started by Ian Scruffykid, a member of the Dreamers' road crew – led to Slyder resuming contact with Steve Grainger and Ginge. Then one day, on a trip to London, he bumped into a mutual friend of his and Marc's, who told him that the singer was back in the UK. 
Though it would be some time before the two songwriters saw each other again, the seeds of their reunion were sown. 
2014: "Something's happening / Don't know what it is"
Marc and Slyder eventually met up in early 2014, and as they sat and listened to their old recordings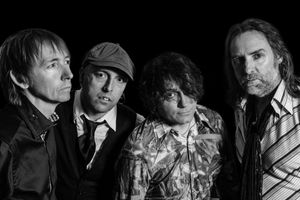 and talked about the past, they discovered that they both felt a longing to revive the band. 
So with the blessing of Steve and Paul – the drummer and bassist who'd helped take the Dreamers to their mid-'90s peak – they recruited a new rhythm section, in the shape of their old comrades Ian and Ginge. 
As news of the band's resurrection spread, old fans got in touch to cheer them on, and it quickly became apparent that their audience was still out there.
To kickstart the reunion, Marc and Slyder pressed up a CD of unreleased recordings made between 1995 and 1997 – the 'lost years', when the band's studio work was at its best but few people had the chance to hear it. 
This 11-track release, Crash Landing In Teenage Heaven, was the first to be issued on Ray Records – the band's very own label, which they'd proudly named after their dearly missed friend and manager. 
Reviews for the album were uniformly good, with Classic Rock magazine describing it as "entertaining, spirited and infectious", noting that the band had "all the ingredients to be popular again". 
In September 2014, the Dreamers played their first show in 17 years, at Camden's Purple Turtle, and the fans turned up en masse. Whatever the band once had, it was clear that they hadn't lost it. 
"Last Great Dreamers pick up where they left off," declared Classic Rock. "This venue has not seen so much fun on a Sunday night for a long time." 
The game was on. 
2015–2016: "My temptation, a new sensation / Turn it up, turn it up"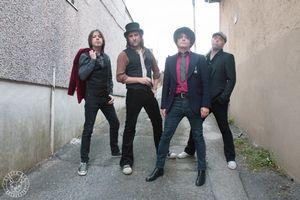 The reborn Dreamers soon worked up a new image, reinventing themselves as hat-wearing, rock 'n' roll ragamuffins. More gigs followed, along with a clutch of support slots and tours – with Bernie Torme, Tigertailz and Cherie Currie from the Runaways. 
Steve Grainger returned briefly to the drum stool, before new boy Denley Slade took over and the band recorded some freshly written songs, releasing singles for the first time in their history. This flurry of activity led to a brand new, crowdfunded album, recorded in the summer of 2016 in the Welsh valleys with new bassist Steve Fielding. 
With the help of producer Tony Harris, this record, Transmissions From Oblivion, cemented Last Great Dreamers' place in the 21st century, diversifying the band's sound while retaining all the elements that made them what they once were. 
Fittingly, the band's story was right there in its grooves – from their feelings about a changing rock scene and the untimely deaths of friends, to the rekindling of friendships, the forging of new ones and, ultimately, their own musical salvation – making it a highly charged experience for anyone who'd been following their fortunes over the years. 
2017-2018: "This is where I want to be / Realisation"
In the spring of 2017 a lengthy support tour with The Quireboys – their heroes and contemporaries back in the day – pushed the Dreamers even further into the spotlight. And in May the band jetted off to Ibiza to perform two sets at Hard Rock Hell – one of them 'unplugged', a style with which they'd become increasingly comfortable.
A diary full of festival and support dates – with The Dirty Strangers, The Dowling Poole, The Main Grains and Wolfsbane – meant the band were busier than ever through 2017, though they still found the time to start writing a batch of new songs. And as the year drew to a close, they entered an Oxfordshire studio with producer Pete Brown to record them.
After a 10-date tour of Spain in early 2018, the Dreamers pressed up their fourth album, 13th Floor Renega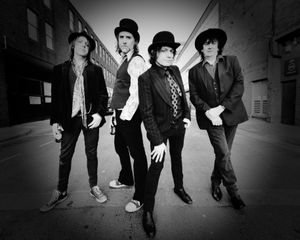 des.
Released in April, the record received universal praise, its crafted songs and eclectic style resulting in a barrage of reviews that were dizzy with references to some of rock's finest tunesmiths – artists such as Big Star, The Kinks, Cheap Trick, Teenage Fanclub, Faces and The Who.
To mark the record's release, the band embarked on a headlining tour of the UK, and over the summer they played festivals including Cambridge Rock Festival, Bearded Theory and Norway's Lillehammer Classic Rock Night, sharing stages with the likes of Atomic Rooster and The Alarm.
There were also three dates with Dan Baird & Homemade Sin, two with Jetboy, and a one-off with The Tearaways, featuring another of the Dreamers' heroes, Blondie drummer Clem Burke.
The morning after this show, the band were surprised to hear Spandau Ballet's Tony Hadley, who was in the audience, singing their praises on Radio 2 ("fantastic – they took me back to my punk days") – proof that their circle of friends and supporters continues to grow. Through the barricades, indeed.
2019: "On with the show / It's all that I know"
Early 2019 saw Marc and Slyder welcome a new rhythm section in the form of bassist Tim Emery and drummer Rik Pratt, who joined just in time for an extensive tour with Enuff Z'Nuff – a run of dates that took the band as far afield as Austria, Italy, Norway and Sweden.
In the spring, they played the HRH AOR festival in Prestatyn, hooked up with Swedish rockers The Electric Boys for a seven-date UK tour, and headed to Spain for a fresh run of headlining dates.
Upon their return to the UK, the band made a pair of festival appearances: Call Of The Wild, in Lincoln, and the two-day pub crawl that is Camden Rocks. Their amps were still warm from the latter when they announced another Camden date for November: a special gig at which they'll perform their debut album in its entirety, to celebrate its silver jubilee.
For one night only, Retrosexual's coming home.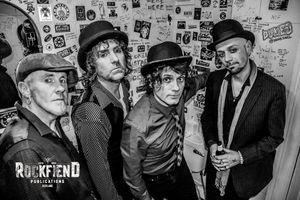 Today: "Never ending always / Forever on and on"​​​​​​​
Last Great Dreamers continue to play clubs, venues and theatres, as well as numerous festivals, both in the UK and abroad.
Thirty years on from their first live performance, a cynic might suggest that they're a band who won't let go – as if that was a bad thing.
"Hold on," urged the very first chorus on their debut album, and they're still doing just that: gripping the wheel, opening the throttle and steering a course that's taking them straight into the hearts of music lovers around the world.
Last Great Dreamers' story is one of ambition cut short by disillusionment and kicked to the kerb by tragedy, before being rebuilt two decades later as a tribute to friendship, family and fandom. And their tenacity continues to inspire.
They are indeed a band who won't let go. And in turn, few people will let go of them.
 

Darren Stockford, June 2019